HYDRAO solutions for sanitary ditributors
The next generation bathroom is smart. Include HYDRAO line-up in your product offer.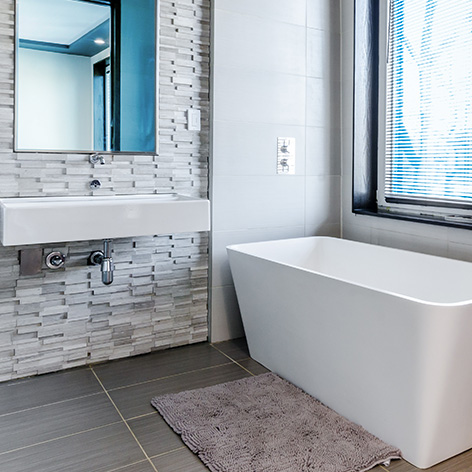 Smart, modern and fun, HYDRAO enables your clients to reduce their utility bills and shower responsibly.
Key advantages:
Diversify your offering
Attract new targets
Build the next generation bathroom
HYDRAO Technology
HYDRAO technology crings together 4 core commpetencies: energy harvesting, water meter, electronics and behavioural science.
The water turbine, at the heart of our technology, is both the water meter and the power generator for the embarked electronics to send real-time information to the user, through color code or wireless technology.
Our solution is already certified and can be applied to your design for your clients
HYDRAO product range
Diversify your offering thanks to HYDRAO. The showerhead, rainshower or wall mounted shower are smart, sleek and have HYDRAO technology. The user gets real-time feedback of his water usage thanks to th color code and the bluetooth connectivity to the free HYDRAO Smart Shower app on smartphone.
HYDRAO in store
Attract new customers with HYDRAO Shower.
Arouse the curiosity of your clients with a colourful and bright shop front.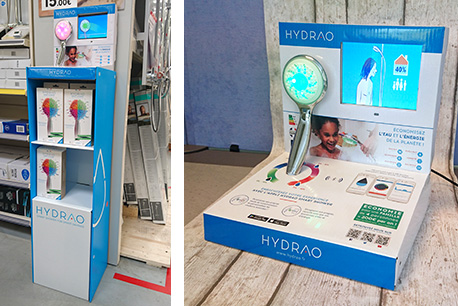 Amaze them with the water and energy savings made possible thanks to HYDRAO, up to 500 € per year for a family of 4!
Show them the HYDRAO Smart Shower app, personalization and monitoring to close your sale.