HYDRAO is a world innovation leader in smart solutions for water conservation and management.
Headquartered in Grenoble, France, the company was founded by Gabriel Della-Monica in 2015 with a vision of using technology innovation to help resolve the growing water scarcity and quality issues.
The company is part of the French Tech initiative to drive digital innovation and growth, and has enjoyed rapid success in France, receiving multiple industry awards for its HYDRAO smart shower solution.
In 2017, the company started its international expansion, and is currently partnering with distribution partners and water organisations across Europe, in the United States and Asia. Following the initial success of its HYDRAO shower solution, HYDRAO is continuing to develop further smart solutions to help drive water conservation and meet water-quality challenges for business organizations, government entities and consumers. These developments include new solutions for managing hospitality-industry water management and quality issues, eco-building design and management, OEM smart-product design, corporate environmental policy support, and utility companies.

Our founder & Vision
Gabriel Della-Monica founded HYDRAO in 2015 to pursue his vision of applying connected technology innovation to protect clean water resources on our planet - by placing water users at the heart of its conservation.
Clean water is an increasingly scarce natural resource, creating environmental, economical, and societal political challenges. By gently encouraging water users to reduce their water usage, HYDRAO can help organizations and consumers make a significant positive impact on the environment and on water spending. HYDRAO solutions combine simplicity and enjoyment, with sophisitcated smart-water technology to empower users and make their impact a reality.
Supported by the European Union
HYDRAO is supported by the European Union with the ERDF program (European Regional Development Fund).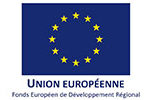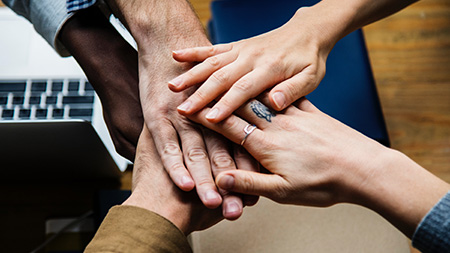 HYDRAO's mission is to provide technological solutions to preserve water resources that reconcile ecology, pleasure and purchasing power. Innovation, the environment and the customer experience are the values ​​we carry through our products and services.
HYDRAO drives 70% water savings under the shower.
Our history
HYDRAO First
1st CES innovation award
1st B2B and B2C sales
HYDRAO First launch (nov)
5000 showerheads sold
HYDRAO Aloé
Fundraising
HYDRAO Aloé Launch (June)
Partnership with HIUSA (booking.com awards)
HYDRAO Origin
Crowdfunding and fundraising
Company creation
HYDRAO Origin Launch
Patents
Singapore deal
2nd and 3rd CES innovation awards
International sales
10.000-showerhead contract with Singapore national water agency (PUB)
Our prizes and memberships